ACADEMIC AFFAIRS
The tutor-led and exam review sessions are happening next Monday, August 29. (The exam review that was scheduled the day before your midterm is being moved to Monday, August 29.)
RESEARCH
Get paid for enhancing patient care. The Summit Patient Care Innovation Contest is accepting poster submissions until August 31. Submit your idea (on elevating patient experiences) for a chance to win up to $10,000! Contact Dr. Bills immediately to register or ask questions.
Find a faculty mentor. While this event is mainly for first years, you're welcome to attend faculty members' presentations in Building 1 on their current (and proposed) research areas on August 26 from 2-6 p.m.
CLINICAL AFFAIRS: LABS
Faculty are not allowed to directly (medically) treat students. While faculty want to help students as much as possible, COCA's accreditation policies prohibit them from treating students that they critique and grade.
There's a new way to schedule OSCEs. While Campus Groups houses sign-ups for OMM and regular clinical labs, you will now use Sign-Up Genius to register for future OSCEs. Registration links are also located on Canvas. Questions? Contact Kristy Watters.
Your standardized patient has uploaded their feedback. Head to LearningSpace to read your SOAP notes and patient's feedback. Clinical Affairs will also (randomly) choose several videos to fully review and offer feedback. (If you'd voluntarily like to have a faculty member review your OSCE video, contact Kristy Watters.)
CLINICAL AFFAIRS: MISCELLANEOUS
Catch Intermountain's live webinar on "Project ECHO." This educational series helps increase healthcare workers' cultural and clinical competence of LGBTQ+ patient care. Sign up for the next webinar on August 23 at noon.

Don't forget about EXXAT. Finish your profile (Specialty Interests, Personal Statement, Emergency Contact, etc.), stay on top of immunization deadlines, and update your personal information regularly. Most importantly, upload your auto and health insurance to EXXAT by Thursday, September 1.
Know when and how to use your academic title (OMS-II). The AOA recommends that students refer to themselves as "Osteopathic Medical Students" (OMS), followed by their academic level in Roman numeral form. Students should use this title for all written communications (emails, letters, official social media communications). Correct verbalization of this title is "[year] medical student." ("First-year medical student," "fourth-year medical student," etc.)

Listen to the Road to Residency podcast. Preparing for residency doesn't have to be a desolate, exhausting journey! Clinical Affairs' new podcast (on Canvas and MAP) has helpful (and quick) tips for navigating the road to residency. Stream episodes or download them to your phone/laptop for later listening. [Episodes]

Turn on notifications for your MAP and TRIP Teams channels. Clinical Affairs gives out prizes when you interact with these channels. (Elizabeth Turner, come to Clinical Affairs during office hours to claim your reward.)

If you have any questions, visit Clinical Affairs during their office hours. (T + W; 1-2p; Main room of Building 1)
STUDENT AFFAIRS
Flex your knowledge of Silly Bandz and Jersey Shore. Join Student Activities for a 2010s-themed trivia bash on Wednesday, August 24, at 4:30 p.m. There will be snacks, and prizes for the top two scores! [RSVP]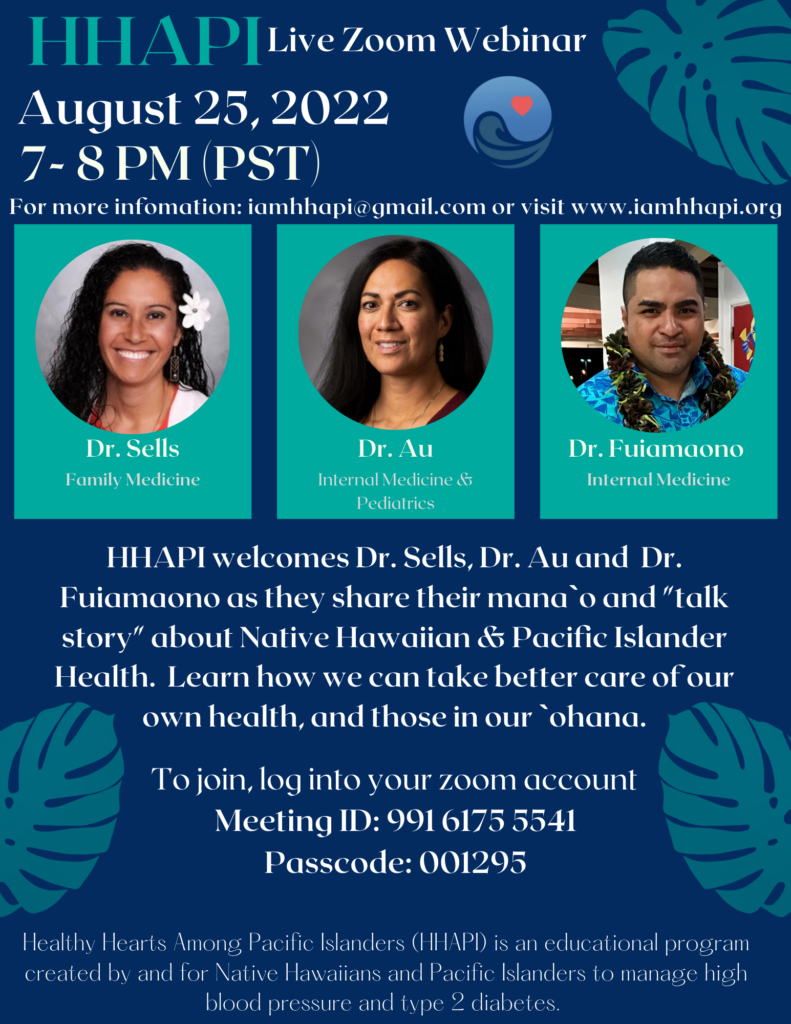 Watch a HHAPI webinar. Don't miss hearing from Noorda-COM's Dr. Sells and other doctors of Pacific Islander heritage. HHAPI (Health Hearts Among Pacific Islanders) is an educational program created by and for Native Hawaiian and Pacific Islanders to manage high blood pressure and type 2 diabetes.
These "posts" are a landing page for Noorda-COM student emails. Questions? Contact Jenna Knaupp.