RESEARCH
Congrats to Trevor P, Mujtaba S, Emely F, Hannah C, and Myia A! Their review article ("Role of Innate Immune & Inflammatory Responses in the Development of Secondary Diabetic Complications") has been accepted for publication in Current Molecular Medicine.

Mark your calendars for Journal Club. Charpentier House will host Journal Club on Monday, September 26; more information to come.
UPCOMING ACTIVITIES
Snag some Penguin Bros ice cream. We're celebrating COM 26's first exam on Friday, September 9.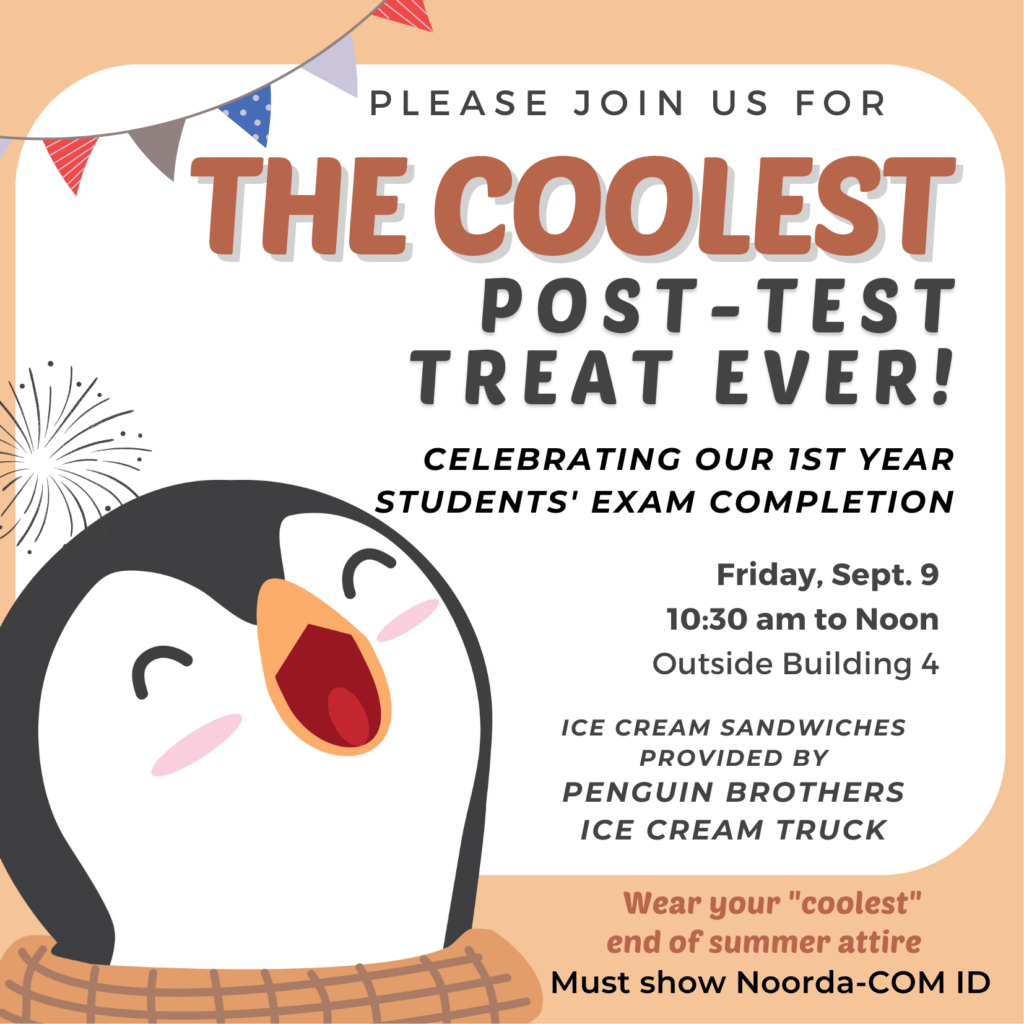 Who created the first decorative garden gnome? We're too lazy to Google it, but if you love obscure facts, then join (online) with Noorda-COM faculty and staff for Trivia Fridays! Topics include history, literature, movies, and more. Trivia winners will be entered in a random drawing for a $25 gift card; Trivia Fridays are typically every Friday unless another event takes precedence.
CLINICAL AFFAIRS
Add your Personal Statement to EXXAT. Use this space to not only make a professional statement but add some detail to make it personal. This will be viewed by preceptors and is a small way for them to get to know you. [Personal Statement Examples]
Complete your Intermountain badge number assignment (on LCM Canvas). This quick assignment requires you to enter the first seven digits of your Intermountain badge. Your Clinical Coordinators will use this if you have badge issues or need IT service from Intermountain. (You may be at an Intermountain facility next semester, so we still need you to do the assignment.)
Keep using Teams for your LCM group. And remember that an important part of being a professional is responding to those looking for coverage; give them a clear "yes" or "no." This allows your colleague to move forward in planning their schedule. [Notification Instructions]
Note office hours' change of name. Clinical Affairs office hours will now be called "Clin Ed Q&A." Please specify whether you'd like to meet through Teams or in-person when signing up. [Sign Up]

The dish with Dr. Drew: Please contact your LCM coordinator; Dr. Drew would like to have a Teams call with several LCM groups.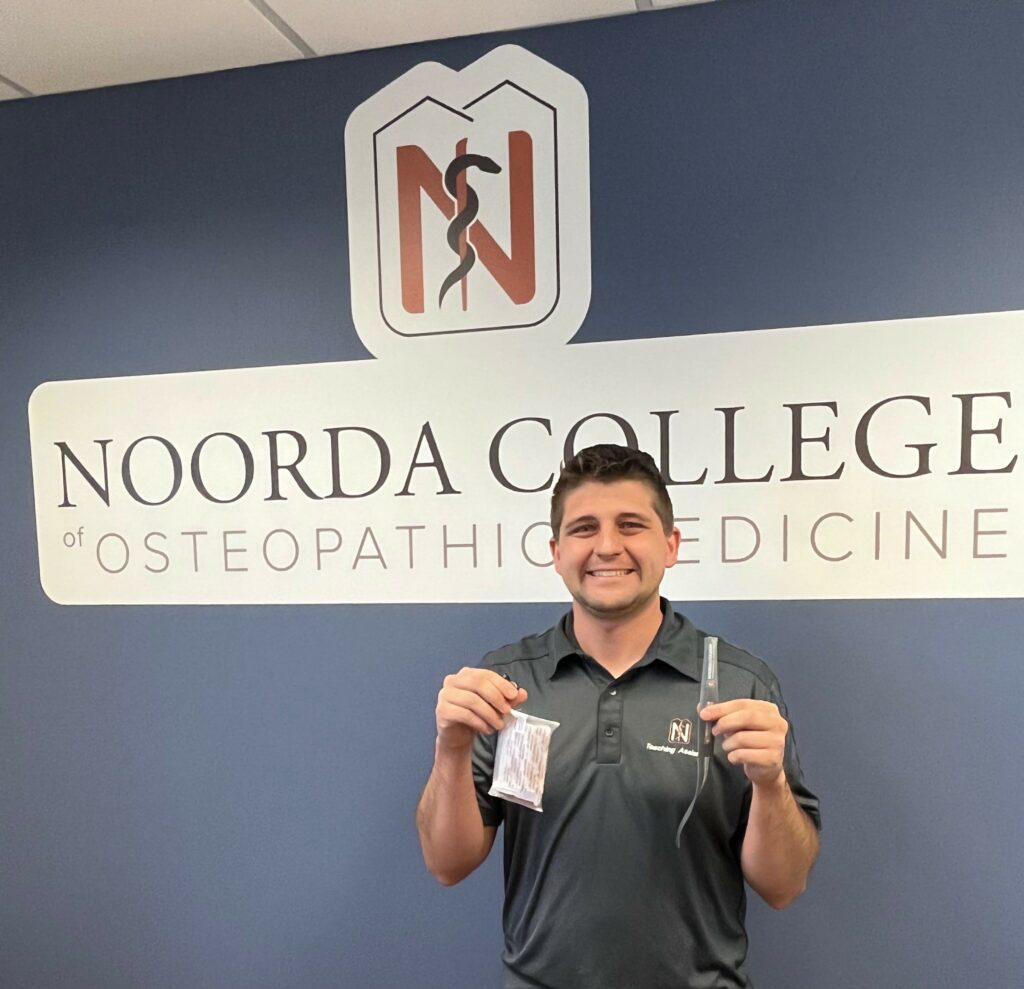 Congrats, Ikaika Danner! Thank you for turning on your notifications for the Diagnostic Radiology page and "liking" contributions. Please stop by during office hours to claim your prize.
Last week's winner was Kieran Allowitz. Turn on the notifications for a MAP or TRIP channel and participate in the messages for a chance to win.
FACILITIES
Facilities is working hard on the new pods. Pod construction should be complete within two weeks, and furniture is (tentatively) scheduled to arrive the week of September 12. (After furniture is installed, the pods will be ready for usage!) 

Please continue to report facilities-related concerns. The HVAC issue in Building 4 is being fixed and the second-floor ice water machine's leak has been repaired. Email facilities@noordacom.org to report any future issues.
LEARNING SERVICES
Label your pod reservation correctly. All pod reservation titles must include your year (2025) and how your group plans to use a pod.
These "posts" are a landing page for Noorda-COM student emails. Questions? Contact Jenna Knaupp.