ACADEMIC AFFAIRS
Attend the OMS II cycle review session on Thursday, September 15:
Post-exam review: 8–9a
Dr. Ciobanu: 9–10a
Dr. Preston: 10–10:20a
Bathroom break: 10:20–10:30a
CEPA: 10:30–11a
Exam prep: 11a–12p

Get ready for your Friday exam. Please arrive (at the Building 4 testing center) by 8:45 a.m. on Friday, September 16 for your endocrine exam. Bring your Noorda-COM ID.
IPE
Craft your own (mandatory) IPE adventure. Your Interprofessional Education assignment for the semester is to attend a "DO2025"-labeled event. [Options] Plan ahead now – you must attend at least one event before the end of the semester.
CLINICAL AFFAIRS
Understand what "professional attire" consists of. In addition to the examples of colleagues and staff, you can read through our list-examples of professional attire. [Picture Examples]
PROFESSIONAL ATTIRE GUIDELINES
Dresses: Full coverage (no low, "v-cut" at the chest), can have sleeves or be sleeveless (though no spaghetti straps); length should be just above the knee.
Jumpers: Full coverage (no low cut at the chest); material cannot be denim or sheer; sleeveless is acceptable (though no spaghetti straps)
Tops: Full coverage (no low, "v-cut" at the chest and no midriff showing), can have sleeves or be sleeveless (though no spaghetti straps); fabric should be tasteful (no sheer or see-through fabric); sweaters, button-ups (short or long-sleeve), and vests are acceptable. Polo shirts should not have a sports team logo.
Bottoms: Skirts should be just above the knee or longer. No shorts. Pants are allowed, but they must be non-denim material; no sweats or joggers are allowed.
Accessories: Ties (long or bowtie), blazers, vests, sweaters, and belts are all acceptable
Meet with Dr. Drew. Dr. Drew would like to have a Teams call with a few LCM Groups. Please email your LCM Coordinator to schedule a time to meet with her.
Complete your personal statement on EXXAT. Use this space to not only make a professional statement, but add some detail to make it personal. This will be viewed by preceptors and is a small way for them to get to know you. [Personal Statement Examples]
Sign up for a 10-minute Q&A with Clinical Affairs. Office hours are changing to "Clin Ed Q&A." These quick, 10-minute sessions can answer your questions about networking, application strategies; match data trends, residencies, 3/4th year rotations, and more. [Sign Up]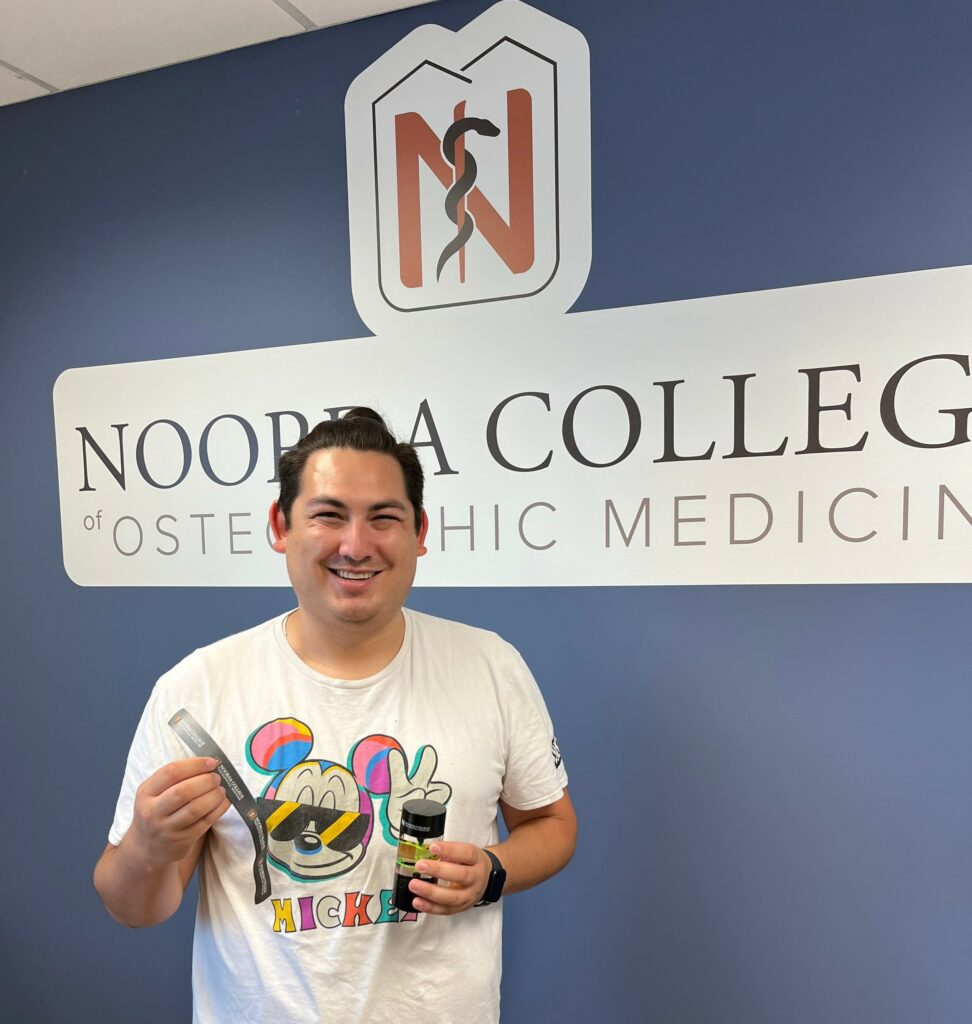 Thanks, Kyrie Cassin, for turning on your notifications to the Emergency Medicine page, contributing, and sending helpful resources to your fellow EM classmates. Please stop by during office hours to claim your prize!
Last week's winner was Ikaika Danner. Turn on the notifications for a MAP or TRIP channel and participate in the messages for a chance to win.
FACILITIES
Parking in the shade may be appealing, but every time you park outside of Noorda-COM delegated parking, you:
Risk getting fined
Take an RMU student's parking spot
Affect the number of stalls at our future campus
Facilities makes daily trips to count the number of occupied parking stalls at Buildings 1, 4, and 5. Please park in our delegated areas. This will ensure that we correctly estimate the number of parking stalls needed at our future campus.
STUDENT AFFAIRS
Keep an eye out for an email about the "Be the Match" bone marrow donor registration drive. More details to come soon!
Get excited for fall. The first day of autumn is in 10 days – celebrate it at Autumn Craft Night tonight. [More Details]
LEARNING SERVICES
Attend the tutor review session for your endocrine midterm. The review will be held tomorrow, September 13, at noon. [Join Online]
These "posts" are a landing page for Noorda-COM student emails. Questions? Contact Jenna Knaupp.