IPE
Participate in the Interprofessional Education event on Wednesday, September 14. All COM 26 students must attend a session; please only attend the session you registered for. [Sign Up]
CLINICAL AFFAIRS
Consider joining the Nth Dimensions family as an MS1 Medical School Scholar. [FAQs] Learn more about their internship and resource offerings at the Student Interest Call on September 27. [Register]
Sign up for a 10-minute Q&A with Clinical Affairs. Office hours are changing to "Clin Ed Q&A." These quick, 10-minute sessions can answer your questions about networking, application strategies; match data trends, residencies, 3/4th year rotations, and more. [Sign Up]
Complete your personal statement on EXXAT. Use this space to not only make a professional statement, but add some detail to make it personal. This will be viewed by preceptors and is a small way for them to get to know you. [Personal Statement Examples]
LEARNING SERVICES
Congratulations on your first exam! As you move forward, please contact Learning Services for help (Building 4, floor 1). They offer tips and resources on studying and scheduling, pod learning, managing test anxiety, and understanding quiz or exam questions.
Schedule an appointment with Learning Services according to your last name:
Last names "A-L": Crissi Stokes
Last names "M-Z": Ashley Hansen
Attend an upcoming tutoring session:
Dr. Ramana: FOM tutoring; F, Oct 14; 12p
Review with FOM tutors: M, Oct 17; 12p
Attend a drop-in tutoring session in Pod 3 during the following times:
T, Sept 13: 11a–12p
T, Sept 20: 11a–12p
Th, Sept 22: 3–4p
Th, Sept 29: 3–4p
Or, schedule a one-on-one tutoring session through Crissi Stokes.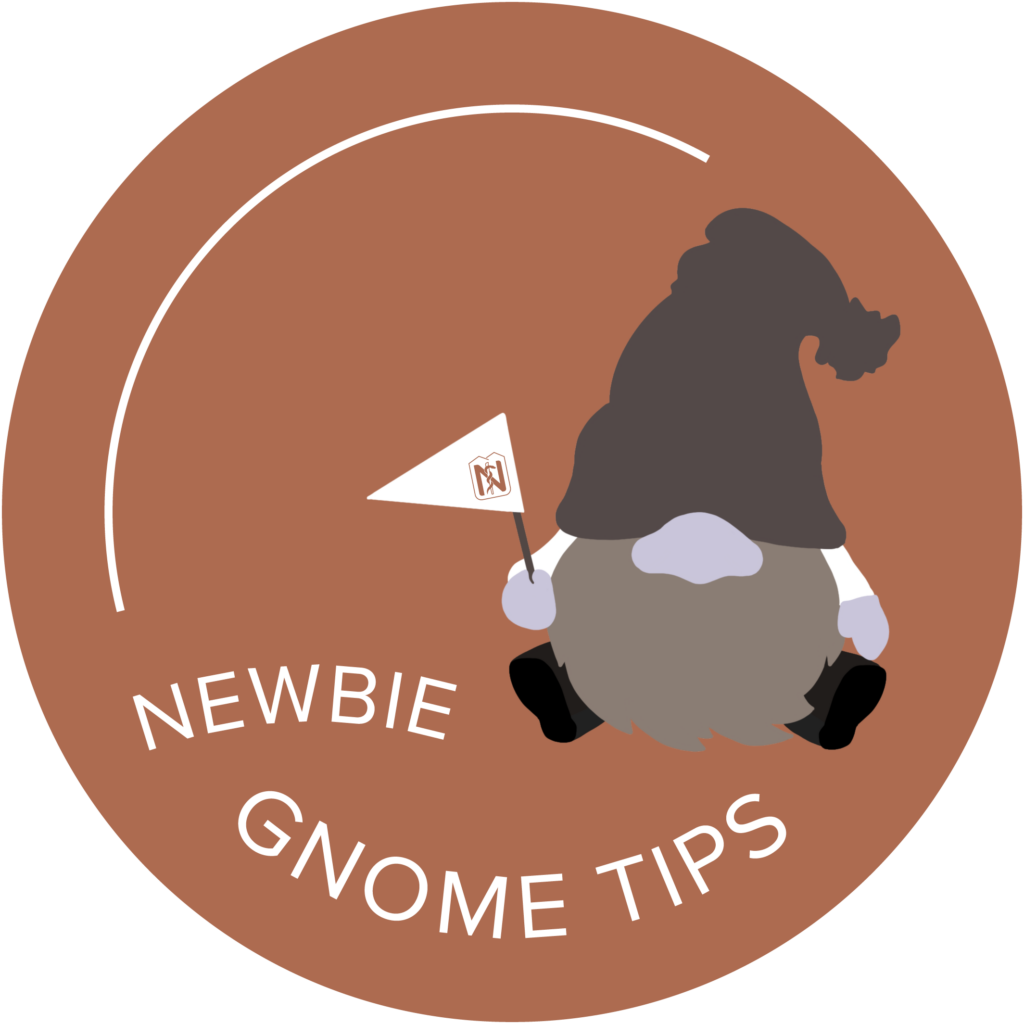 NEWBIE GNOME TIP
There's a weekly Wednesday walking group. Need to complete your wellness assignment for the week, or just wanna take a studying break? Meet outside of Building 4 at 12:15 p.m. to take a quick walk around campus.
STUDENT AFFAIRS
Keep an eye out for an email about the "Be the Match" bone marrow donor registration drive. More details to come soon!
Get excited for fall. The first day of autumn is in 10 days – celebrate it at Autumn Craft Night tonight. [More Details]
FACILITIES
Parking in the shade may be appealing, but every time you park outside of Noorda-COM delegated parking, you:
Risk getting fined
Take an RMU student's parking spot
Affect the number of stalls at our future campus
Facilities makes daily trips to count the number of occupied parking stalls at Buildings 1, 4, and 5. Please park in our delegated areas. This will ensure that we correctly estimate the number of parking stalls needed at our future campus.
These "posts" are a landing page for Noorda-COM student emails. Questions? Contact Jenna Knaupp.