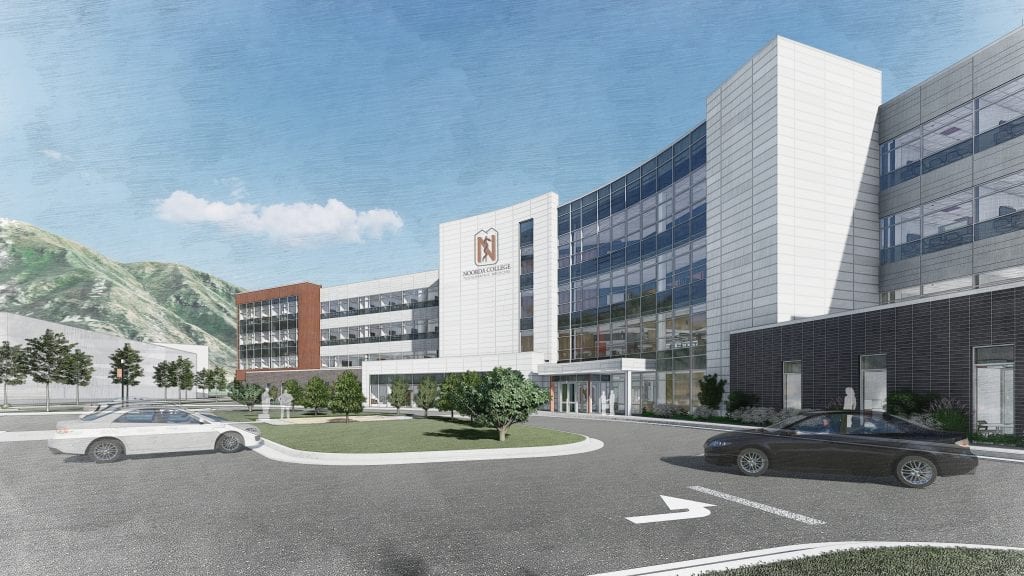 In late August, Noorda-COM and Rocky Mountain University of Health Professions received $42.8 million to help create infrastructure for the new Medical Education and Research Campus (MERC). The funding was the first in Utah since the Utah Legislature passed Senate Bill 228 to allow the formation of a Public Infrastructure District (PID) to finance new development and redevelopment projects across the state.
The funding will be used to start infrastructure projects on the expanded campus site such as roads, sewer, and electrical installation. "The development of the MERC will have a profound and positive impact on Utah County and the entire state and region," said Dr. Richard Nielsen. "We are honored to be the first recipients of this funding in the State of Utah and believe it is a testament to our past success and our future promise to all Utahns."
The bond issuance and the ability to begin infrastructure on the campus is important to recruiting students and faculty as well as in building awareness with the communities of Utah. "The medical school's goal is to attract the highest caliber students, including those local students who want to stay in Utah for their medical education," said Dr. John Dougherty.
This funding represents a true collaborative effort which was led by Noorda-COM board member John Nemelka and which was orchestrated by D.A. Davidson & Company's Special District Group and supported by Provo Mayor Michelle Kaufusi, the city administration, and the Provo City Municipal Council.