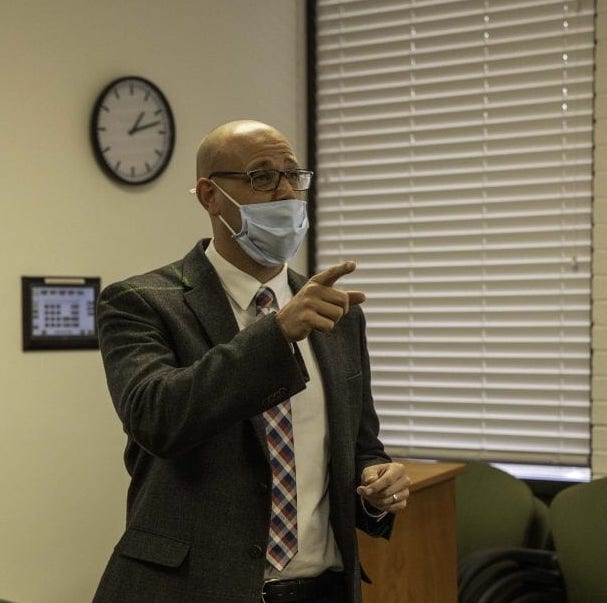 Representatives from Noorda-COM, Brigham Young University, Rocky Mountain University of Health Professions, Utah Valley University, and Roseman University recently came together to form a new research consortium.
At a meeting held on September 25th, and hosted by Provo Mayor Michelle Kaufusi, the group began the work of forming the Utah Behavioral Health Research Consortium.  Mayor Kaufusi set the tone for the meeting by stating that "mental illness is significant and impacts so many people. This topic is near and dear to me because I see how it affects the citizens of Provo and I will do everything I can to support the Consortium's work."
The Consortium goals are to substantively advance the basic and clinical science related to behavioral health in the State of Utah with particular emphasis on reducing addiction, depression, and anxiety. The institutions met to discuss and work toward formalizing research relationships. Discussions included data-sharing, reciprocal faculty appointments, space sharing, inter-institutional student training programs, undergraduate and graduate training fellowships, and resource sharing.
"We seek to formalize ties between interested regional research institutions to leverage thought, equipment, space, and resources to accomplish the Consortium's research aims," said Dr. Kyle Bills, Noorda-COM's Associate Dean of Research who is spearheading the formation of the group.  "Additionally, we seek to work closely with philanthropically-minded private sector partners to expand the reach and impact of scientific advances."
For more information about the Utah Behavioral Health Research Consortium, please contact Dr. Bills at kbbills@noordacom.org or at 801-380-6181.