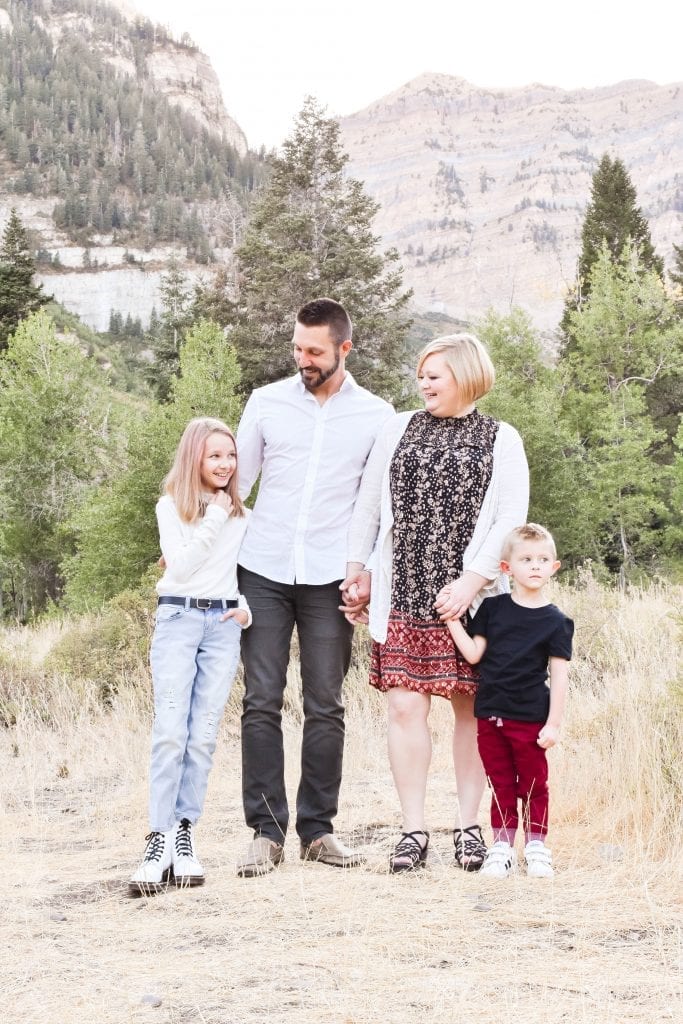 Casey Himmeslbach, MBA, MSML
Associate Dean of Student Affairs
Casey Himmelsbach joined Noorda-COM during the height of the COVID-19 pandemic, coming to Utah from her hometown of Joplin, Missouri. No stranger to overcoming challenges, Casey describes herself as caring, thoughtful, and determined – three characteristics which have defined her both personally and professionally.
Casey's passion for education started with her mother. "She had an eighth-grade education and completed her GED as a single mom with no support from my incarcerated father," said Himmelsbach. "She taught me how to read by the time I was three and instilled in me the belief that college was not an option but a requirement."
To help support her family, Casey attended her local university where she excelled in a rigorous honors program while also working fulltime. She graduated with a BS in Health Promotion and had already begun her full-time job as a public health educator at a rural health department before graduation.
Then an EF-5 tornado devastated her hometown, and she redirected her attention for helping to rebuild the community that built her. After holding positions in healthcare and education – all focused on connecting students to future careers in healthcare – Casey jumped at the chance to be a part of a new College of Osteopathic Medicine opening in Joplin.
Casey went on to obtain her master's in management and leadership as well as her MBA. But this path required tenacity and determination. "Within three months of my program starting, my world turned upside down, said Himmelsbach. "My father entered hospice, my mother passed away, I gave birth to a beautiful baby boy, I almost lost my husband to a line-of-duty shooting, and I helped start a brand new medical school campus, all during my studies!"
After learning about Noorda-COM through the close circles within the osteopathic medical education community, Casey became interested in joining Noorda-COM because of its student-centric philosophy. "I knew that Noorda-COM was a place that I wanted to be in order to help make the changes that I knew would benefit our students, the medical education system, and our future patients, for the better. I am very excited to be here and help lead a team of compassionate, caring, and competent student affairs professionals."
Casey is building a team in Student Affairs that will help shape and guide the inaugural class of Noorda-COM medical students and beyond. According to Himmelsbach, "our team brings a diverse background of life experiences, education, and varied perspectives on how we can best serve our students." The student affairs team demonstrates their passion for working with and helping students achieve their goals. "I want to inspire my team to work hard, take care of themselves and others, and to model life-long learning and growth to our students," said Himmelsbach.
This work-live balance mantra is demonstrated by Casey to her colleagues, friends, and future students. A self-defined "complete nerd", she loves reading, her family games together (in fact, Casey and her 11-year-old daughter are currently cooperatively playing through the complete Halo franchise), and she loves attending concerts and festivals.
A caring nature, perseverance, and the promise she made to her mother got Casey through challenging times and has led her to the place she is today. Dean Dougherty often says that she wears her heart on her sleeve but for Casey it is truly a passion to help connect people with their dreams. "I like to lay out a vision for the best-case scenario and help people connect their own dots," said Himmelsbach. "If you tell me something is not possible, I will do my best to figure out a way to make it happen. I love a challenge."
Casey Himmelsbach can be reached at cjhimmelsbach@noordacom.org.