Get Support
Start Help Ticket
Or email us at:
helpdesk@noordacom.org
Physical location:
First floor west.  Shown in purple below.  Enter the double doors on the right on your way to Student Affairs which is at the end of the hallway.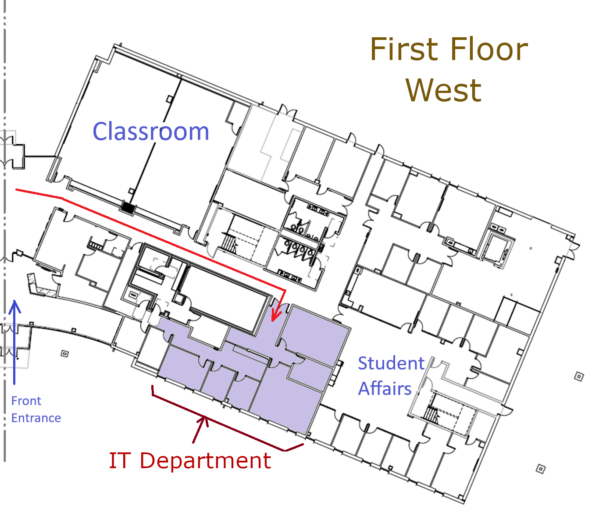 Frequently Asked Questions
(We're working on this content.  Check back soon!)
How do I…?
Where can I…?
How does…?
What if…?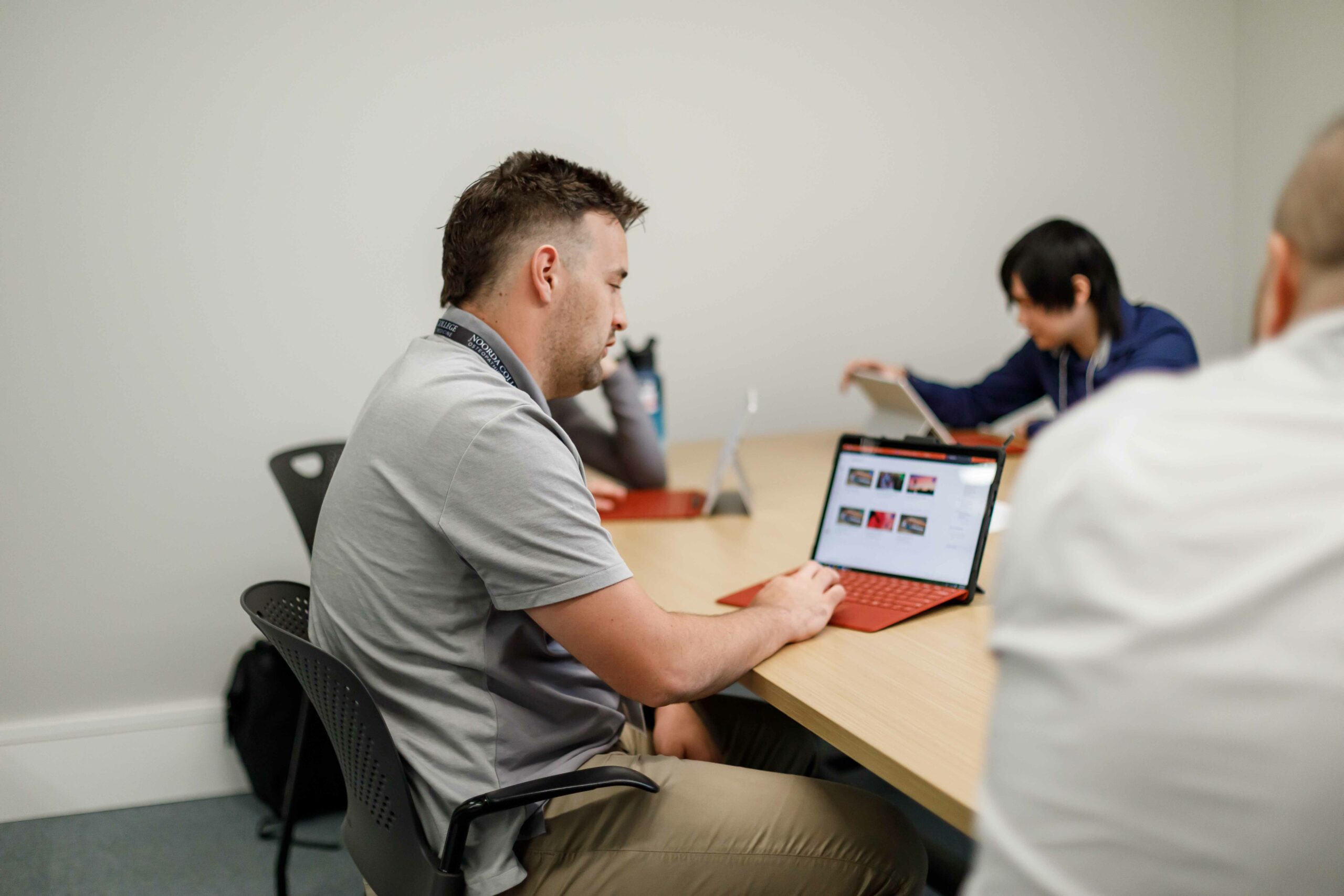 (We are currently working on this content.  Check back soon!)
Cybersecurity
Supported Software
Supported Hardware
IT Policies
Single Sign-On
Set Up Email on Phones