Pre-CORE & Post-CORE On-Campus Weeks
One week before and one week after rotations, students are on campus learning and reviewing content specific to your specialty.
Students come to you one week after another. The benefit here is having multiple students that train each other and overlap for a longer amount of time.
Choosing this option has students start and finish in your clinic at the same time. This model allows the students to learn from each other.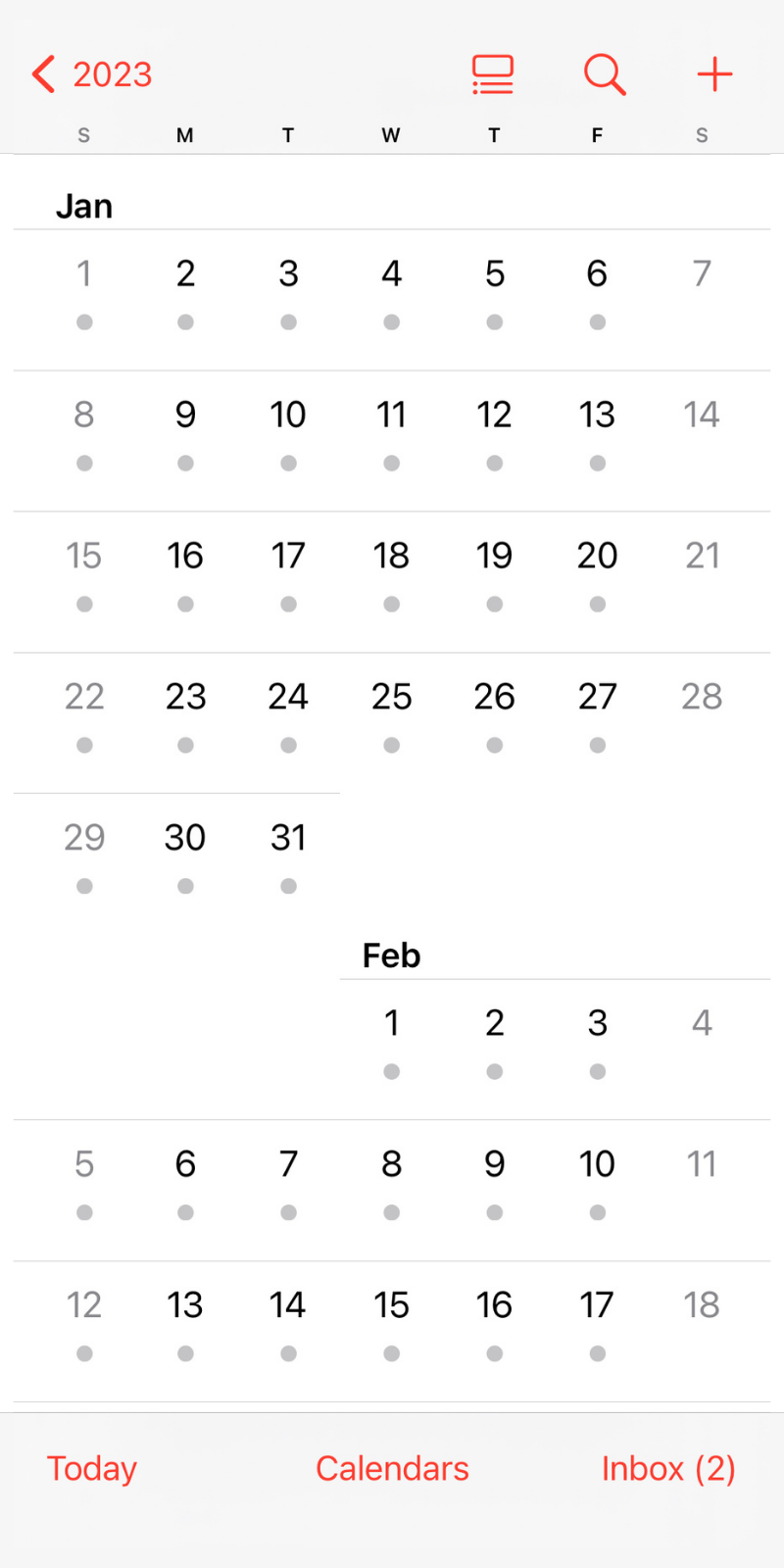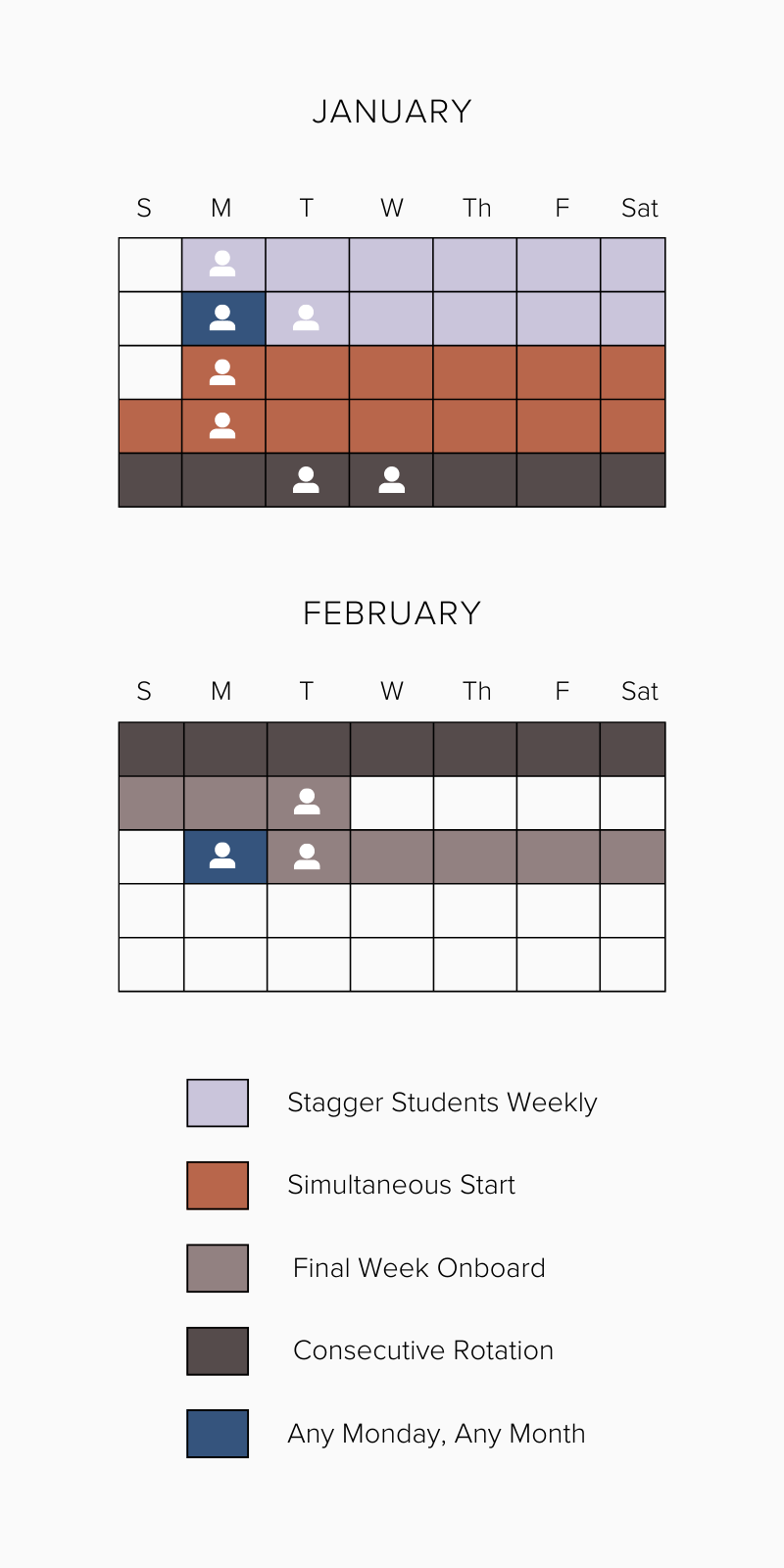 Students in this option overlap by a week. This lets the initial student onboard the next, freeing up your time as a preceptor.
When students are in a consecutive rotation there is no overlap. The second student starts after the first one has completed their rotation.
Students begin their 4 week rotation on any Monday of your choosing during the academic year.
1. Instructor Clinical Adjunct
2. Assistant Professor Clinical Adjunct
3. Associate Professor Clinical Adjunct
4. Professor Clinical Adjunct